Blog archive December 2012
<< November 2012 / January 2013 >>
---
one of the phenomena of 2012 was the union flag everywhere - initially for the diamond jubilee in traditional form, but then for the games in endless mutated colourways under the influence of the 2012 branding. the cyan/pink that seemed to be the brand people's first choice was rather nasty and showed up the strength of red, white and blue:
but stella mccartney's team gb outfits had more subtlety in their shades of blue and navy [better forget about the white and gold tracksuits for the opening ceremony]: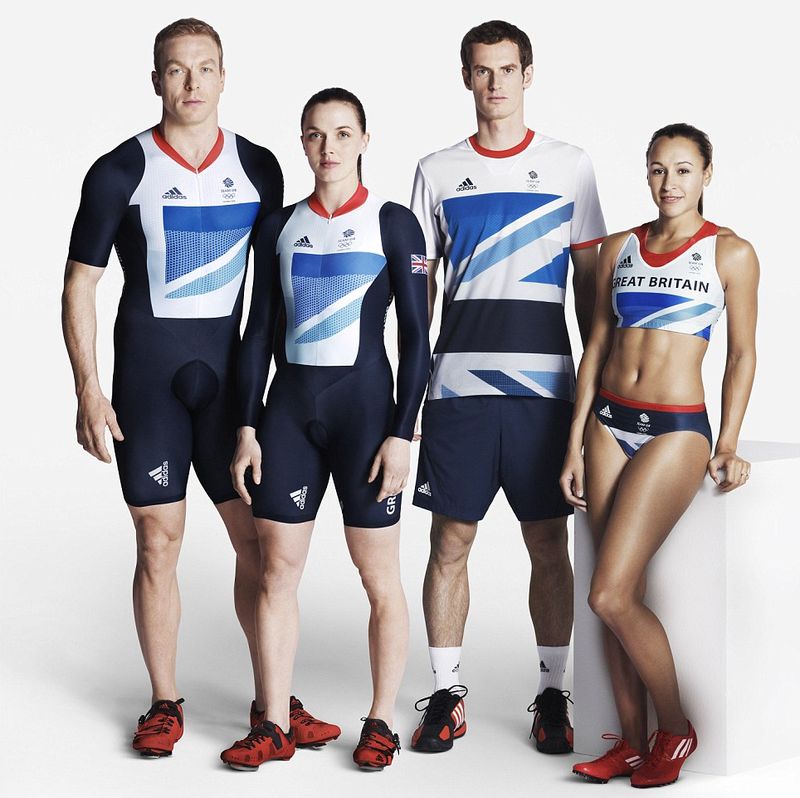 but then there were things that went way off-piste:
and by the autumn this kind of multicolour thing was everywhere:
the union flag has appeared in pop culture at intervals since the 60s, but i don't recall the colour being destabilised before, except to make a point about black british identity [red gold and green!]. now it feels as though the design has become detached from its colours - just in time, because if scotland vote for independence they may remove their st andrew's flag, and what would replace it? it would be a shame to give up such a strong and unique design. i wonder which is stronger in the end - patriotic attachment to colours, or design?
i have a union flag rubik's cube which allows me to mix up random variations. it's a souvenir from a tourist shop bought long before the olympics, but it says something to me about the evolution of national identity. photos in the new year.
---
this is my father's 1969 reel to reel tape recorder. it was last used in late 1976 to record an episode of the two ronnies. since then it has been in a cupboard along with 39 tapes, mostly early 70s music. here's pioneering synth-pop track 'popcorn' by hot butter from 1972:
and 'tiger feet' by mud from 74:
here are some of the tapes:
the contents are written down in a little book: geoff love, the new seekers, englebert humperdinck, suzi quatro, t.rex, elvis, louis armstrong, mrs mills, procul harum, des o'connor, the railway children, dougal and the blue cat [which frightened my little brother]...
the only issue right now is that the ffwd and rewind don't work properly, so i have to wind the tapes laboriously by hand. it probably just needs some cleaning.
quaint line from the instruction booklet: after switching on, wait one minute for the valves to warm up.
---
as mentioned earlier, i turned various pages from smallritual.org into postcards back in march. it was always kind of intended, that's why the image format is the way it is. although i did have to do some splicing to get the multi-image sequences onto one card.
in june, i met with a group from the protestant church of the netherlands [pkn], who were researching 'fresh expressions' of church in england. when we had finished talking about Grace and similar things i gave out a few sets of my postcards to see what they made of them - the first public airing outside of Grace. a few months later charissa bakema emailed to ask if her community in utrecht could make their own versions of my cards, based on some of my ideas but changed to suit their local cultural situation, and using their own graphic designer who does all their stuff. so i was pleased to say yes, and here are some of the results.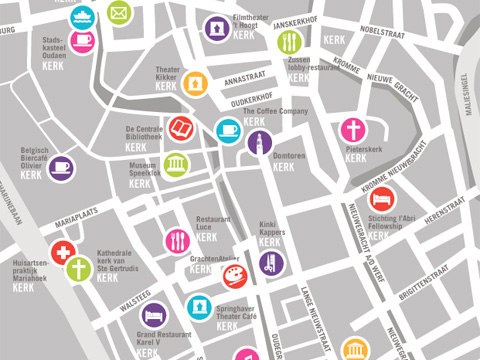 [front, detail - places in the city labelled as 'church'. probably based on this.]
[back - 'what is your church?'] [front]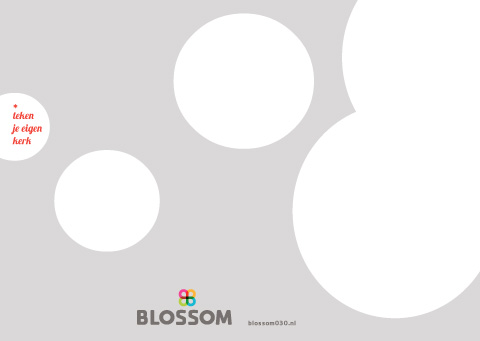 [back - 'draw your own church']
[front - 'the world doesn't revolve around you'] [back - 'what does your world revolve around?']
the above are all pretty close to my themes, although with much more polished graphics - i never have time for more than the sketchy version, but hey it's the idea that counts. but this one amused/weirded me out: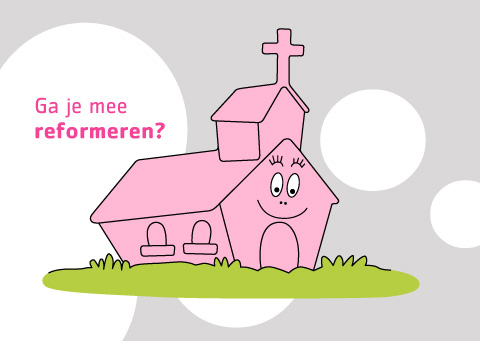 barbapapa morphed into a church - 'are you joining us in reforming?' [text on back - 'don't let the church die out']. now this is one dutch cultural reference where i'm not sure what the english equivalent is!
blossom030 intend to put the cards out in the churches and pubs of utrecht. i hope to hear what the reactions are. i haven't dared put mine out in public, although one of my work colleagues has a set pinned up on his filing cabinet.
---
sad to hear about the death of sir patrick moore - although it was always a surprise to find that he was still alive, as he seemed to have been old for most of his life. I have a couple of 1970s books by him:
but moore did not inspire my childhood interest in astronomy. 'the sky at night' was on long after my bedtime, his books were too grown-up and i remember him mostly as an eccentric commentator on the bbc's apollo programmes.
no, my interest had already been sparked by the ladybird book of the night sky [1965 edition]. these scans are from my original, now very tatty, copy. the 'stars' book blogged about previously was a couple of years later when i was ready for something more complex - and is a better book. but i learnt my first constellations from the ladybird book, and i still have these illustrations in mind whenever i see the new moon with earthshine, or venus and mercury at sunrise or sunset.
'the night sky' offers careful realism grounded in a child's suburban environment, and yet opening out into science and wonder. it's not gimmicky or cartoony, or tied to merchandise or a tv series. i hope there are still books like this out there, because what you give a child at 5 or 6 can haunt its imagination for the rest of its life.