Blog archive November 2008
<< October 2008 / December 2008 >>
---
went to see the rothko exhibition at tate modern. had to buy this wonderful piece of kitsch: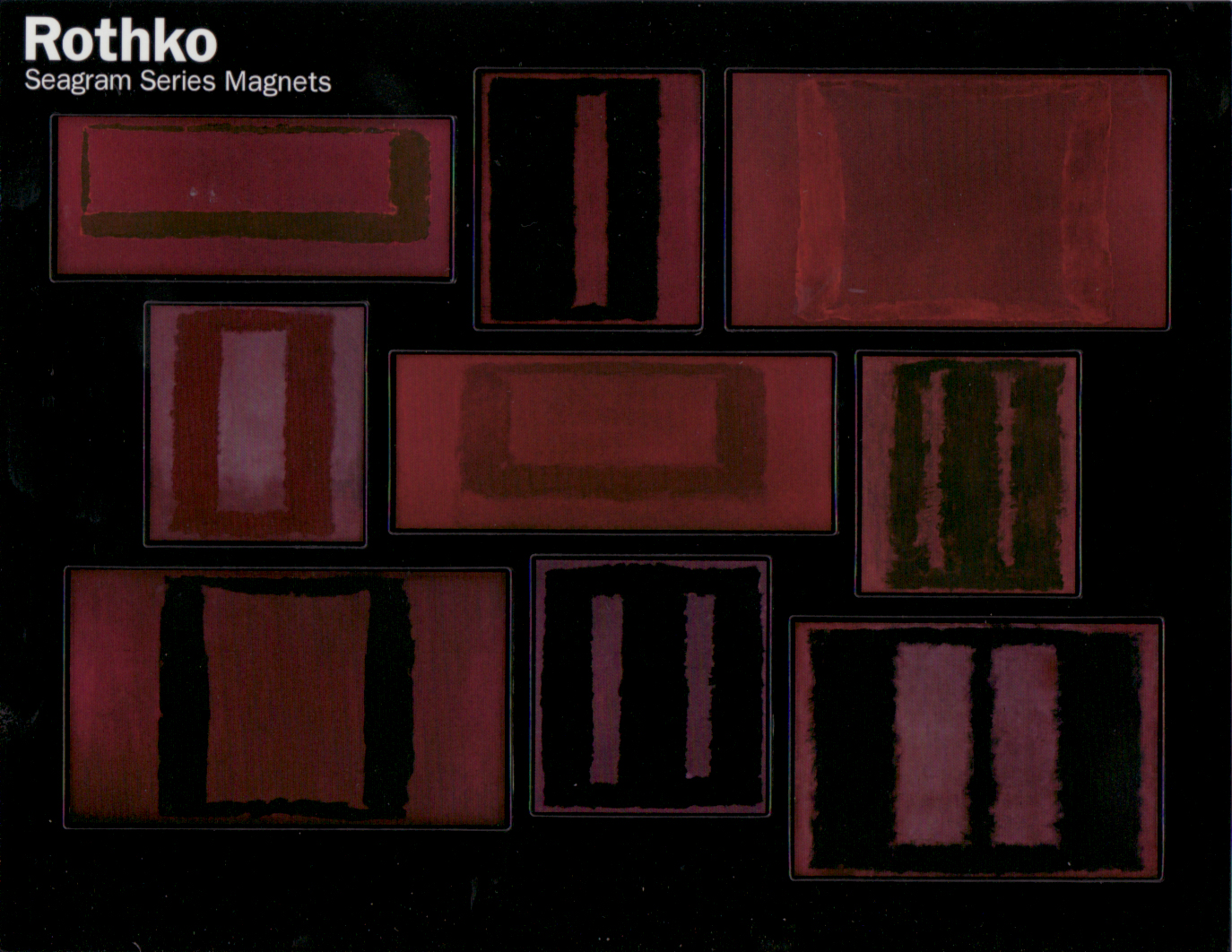 the seagram murals [average dimensions a couple of metres or so] reduced to fridge magnets! someone has a sense of humour in the souvenir department.
also - the 'black on grey' series - the last works rothko made - are surely pictures of the moon. a room full of these is like being in moonbase alpha looking through windows onto the lunar surface. and they were painted in 1969-1970. consider: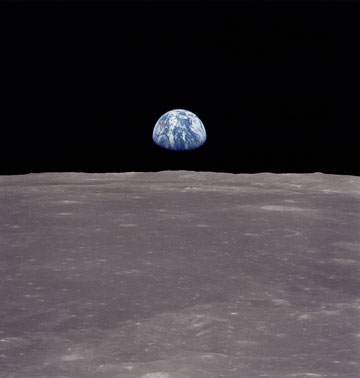 how can he not have been aware of these photographs [which were on my bedroom wall in 1969]. it would be a great stunt to make a cutout of the earth, go into the exhibition, and suddenly hold it in front of the painting while a friend takes a photo.
---
a couple of weeks ago naz and jane had a party that was also an art exhibition. they had filled their house with works by michael l radcliffe [the modern icons] and joanne vance [the portraits]
this is my video shot during the party:
you can see mike at about 2:55 in the rectangular glasses explaining one of his paintings. his account is here